VP Shipped Resources
The Notch Builder installer (0.9.23.162 & later) comes with a number of assets to help you get going with your virtual production scenes.
Front-plate & back-plate template #
This template project gives you the core node structure for a front-plate / back-plate setup. It's fully annotated to tell you what's going on and includes a couple of scale models to help you block out the space.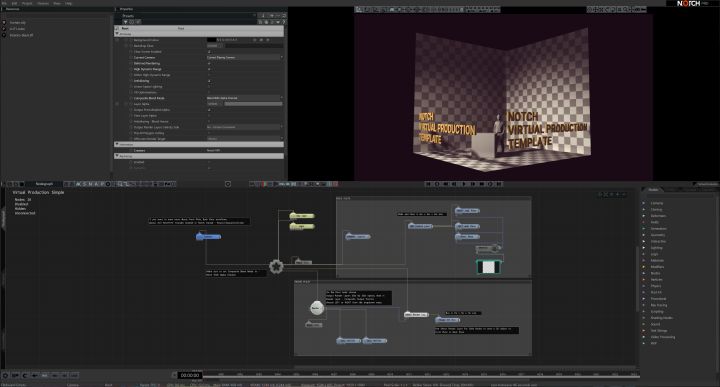 [Included in Builder Installer]
Greybox TV Studio #
As covered in our pre-visualizaton topic, grey boxing is a great way to layout your scene to understand scale and shot composition. In this sample, we provide a grey-boxed TV studio with a number of movable assets.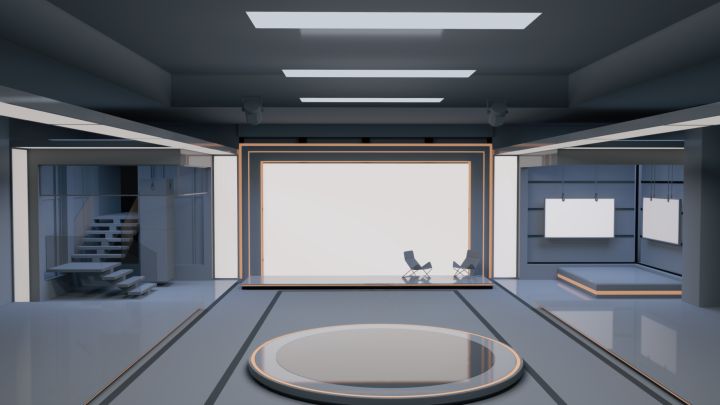 [Included in Builder Installer]
The Glass Box #
This scene demonstrates what's possible using Notch's front & back plate workflow. It's free to use and customise and includes:
Built in a modular fashion so you can rebuild the layout the way you want
Customisable branding
Modular asset sets
3D studio props
Material library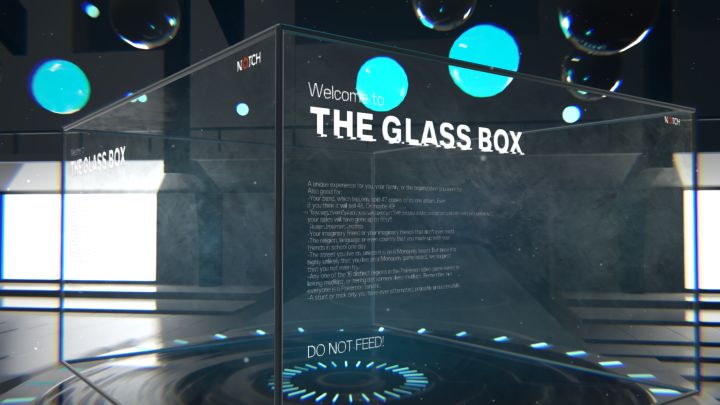 [Included in Builder Installer]