Directional Blur
Add a blur effect along a direction to an image.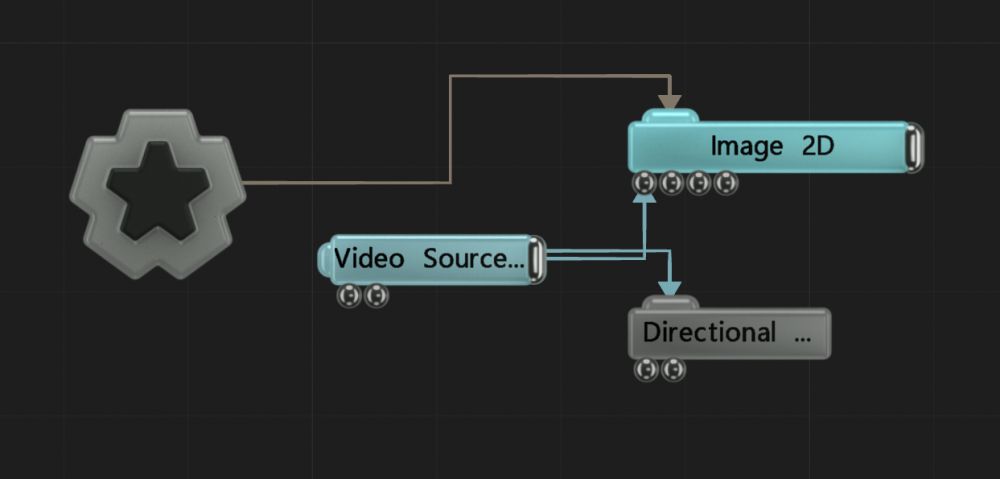 Method #
This node blurs the image in a direction by taking multiple samples of the image and stacking them based on the blur direction and blur amount.
A simple trick to smooth out the samples is to use two direction blurs, one with a low blur amount, and the other higher.
Parameters

These properties control the core behaviours of the node.

| Parameter | Details |
| --- | --- |
| Active | Enables or disables the effect. Disabling the effect means it will no longer compute, so disabling a node when not in use can improve performance. |
| Blend Amount | Changes the opacity of the new effect over the original image. |
| Blend Mode (RGB) | Change how the generated effect blends with the parent image RGB. |
| Blend Mode (Alpha) | Change how the generated effect blends with the parent image alpha. |
| Blur Length | How far the image is blurred. |
| Angle | Edit the rotation of the effect. |

Toggle which of the RGBA channels are affected by the effect.

Inputs
| Name | Description | Typical Input |
| --- | --- | --- |
| Blur Length Image | Use an image to control the length of the blur. Darker parts of the image are affected more by the blur. | Image Plane |
| Angle Image | Use an image to control the angle the image is blurred in. | Image Plane |