Virtual Production
What is Virtual Production? #
'Virtual production' covers a range of techniques used by the event/broadcast/film industries to blend the virtual and physical world and create immersive experiences for both the audiences and sometimes the participants.
Notch enables the creation of rich and compelling content for a whole range of virtual production setups. These include:
Augmented Reality (AR) - where rendered elements are placed on a front plate that is composited with shot footage.
Green/Blue screen - where the green background is keyed out and replaced with a rendered virtual environment
LED stages - aka "green screen replacement" - where the rendered environment is 'projected' on to an LED stage from the perspective of the camera, creating a 'real-world' back plate.
Tracked cameras - where the virtual environment is rendered to match the moves of a camera in real-time.
Mixes of any of the above.
It's important to note that more advanced setups may require a number of different technologies as part of the signal chain. But in other cases Notch may provide an end-to-end solution.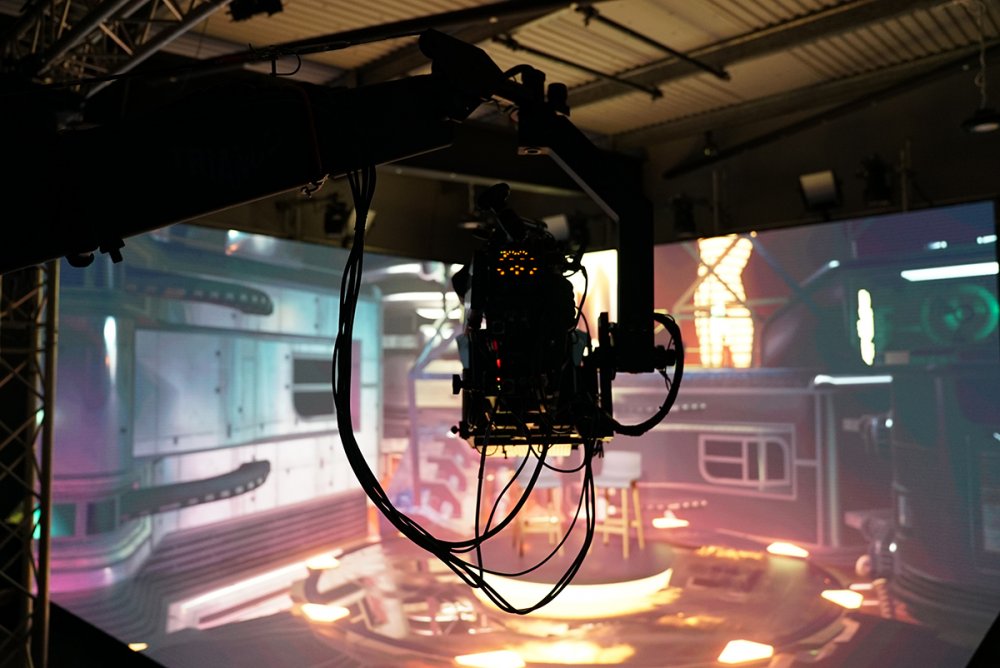 Why Notch for Virtual Production? #
Notch has worked with the community of artists and technicians to help them deliver virtual productions for the last four years. Users tell us that they choose Notch as their virtual production tool for the speed and creative freedom the Notch workflow provides. Seasoned virtual production artists and producers will tell you that the ability to be able to respond on-set is one of the key areas that sets Notch apart.
These key foundations are supported by a range of features:
Live Network Editing - Live edit your scenes over the network, directly to the final canvas, on the fly, on-location. No recompiling - just keep creating.
Real-time optimisation - Unrivalled optimisation workflows to transform your creative ideas into performant scenes while keeping creative flexibility
Front & back plate management - Full front & back plate management for AR & MR environments with Notch's flexible render layer system.
Chroma Keyer - Industry-leading green screen Chroma Keyer featuring, real-time shadows and reflections and full grading toolset,
Interactivity - Utilise Notch's full suite of interactive features from a touchscreen, to LiDAR to depth cameras, to external APIs.
Scene control - Control any aspect of the Notch scene from the host application, media server, or via industry-standard control surfaces and protocols.
Flexible content delivery - Deliver to immersive LED stages, green screens, projection surfaces, online streaming platforms, VR, 360 & 180 content
Virtual Production Guide #
Click on the below topics to discover various stages of the production workflow.